Volker Bouffier joins the supervisory board of wohnvoll AG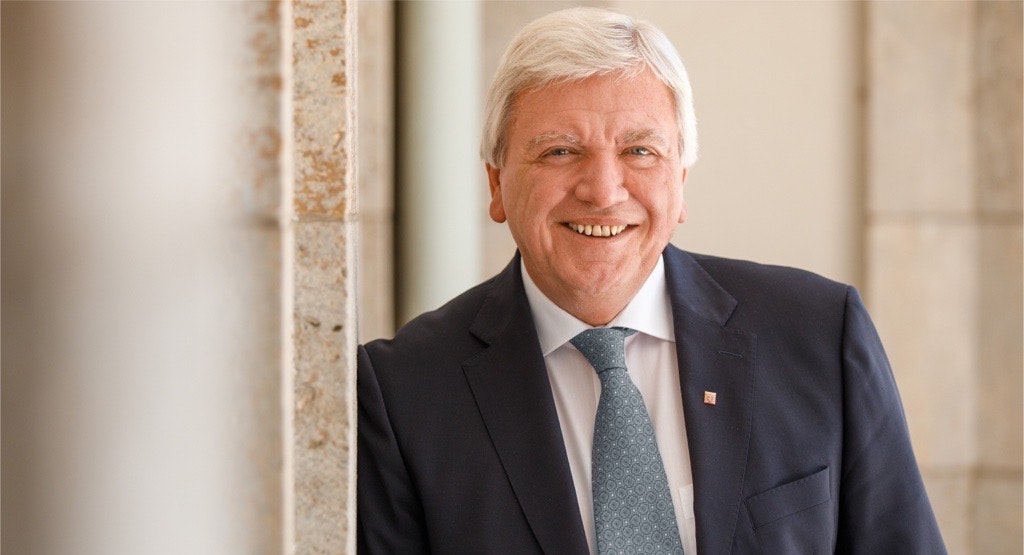 © Foto Tobias Koch
wohnvoll AG welcomes Volker Bouffier as a new member of its supervisory board. The long-time minister-president of Hesse and deputy federal chairman of the CDU Germany will take up the post on September 28th, 2022. Bouffier brings his political expertise to the start-up, which has developed a novel, digitally supported concept to create affordable places of well-being for the 65+ generation, enabling them to live a self-determined life into old age.
"We are delighted to welcome Volker Bouffier, a high-caliber new member, to our supervisory board," emphasizes Dr. Friedrich Oelrich, chairman of the supervisory board of wohnvoll AG. The need for housing suitable for senior citizens will increase considerably in the coming years, not least due to the aging baby boomer generation. "The resulting social challenge can only be tackled by companies of the sector joining forces with the public sector. The network of such an experienced federal and state politician as Volker Bouffier can only be of help in this regard."
"I was convinced by the social significance of the concept that wohnvoll lays out, which aims to offer people aged 65 and over an attractive and affordable home with personalized service. I am happy to support that. From my long-term political work, I know that the population structure in Germany is changing and that a housing offer tailored to seniors is an important component needed to ensure a continued high standard of living", states Volker Bouffier, former minister-president.