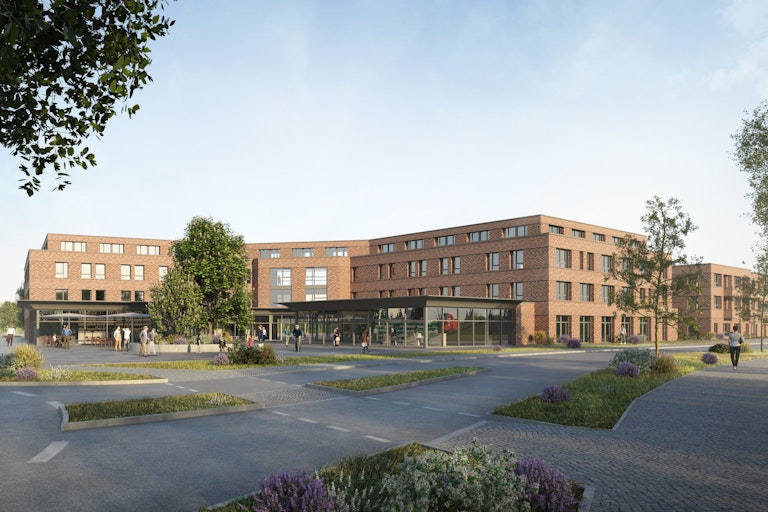 Reservations start in summer 2023
wohnvoll village Bergkamen
Barrier-free flats
Modern flats in well connected neighborhoods
Diverse services
Tailored support for no matter what happens
In tune with the times
Vibrant community where there's always something going on
What is happening at Grimberg 2?
The construction work has begun! Here you can see how the schedule is developing:
June 2022
The construction has begun
Construction work is proceeding according to plan.
Now!
Stay up to date
As the construction work is underway, we are pleased to keep you up to date with our newsletter. You will be the first to know about our offer and when the waiting list will be opened.
Summer 2023
Book an apartment
You can find out about our offer packages and book an apartment.
Early 2024
First residents move in
We are pleased to welcome our first residents at wohnvoll village Bergkamen.
Make yourself at home
Sign up to receive information about the village Bergkamen.
bi-monthly updates
Unsubscribe at any time