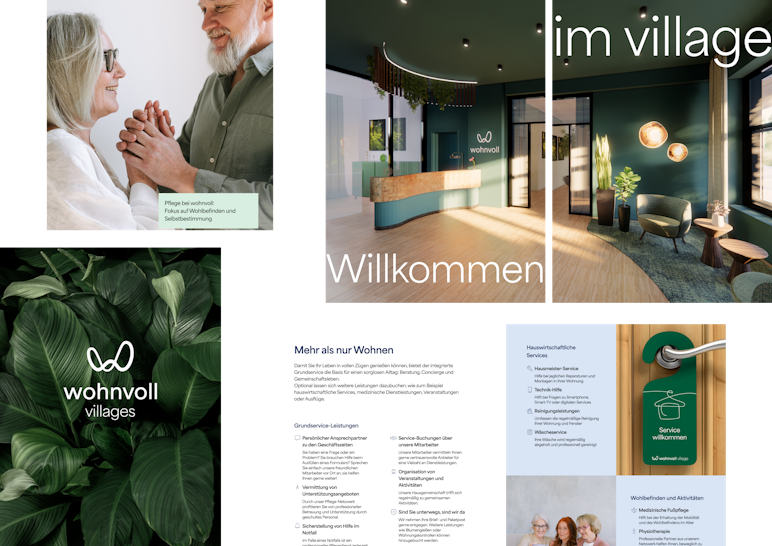 The wohnvoll AG is pleased to present its new product brochure.
The design was influenced by the diverse insights from our white paper, as well as the experience gained from operating the first two wohnvoll villages in Bad Bevensen and Goslar, which have been part of the wohnvoll family since May 2023.
With the new product brochure, wohnvoll aims to make its unique concept of senior serviced living accessible to a broader audience, both at the local and national levels. Soon, our brochures will be available at all our locations and in our offices.
Take a look inside:
----
wohnvoll AG is the developer, owner, and operator of senior living residences, creating reimagined and sustainable living spaces for the 65+ generation to enjoy self-determined lives well into their golden years. The senior living locations developed and/or operated by wohnvoll, referred to as wohnvoll villages, are designed to offer older individuals a self-determined, safe, and comfortable home where they can access service and care tailored to their individual needs. This is facilitated through the use of technologies such as the wohnvoll app.
wohnvoll AG places a significant emphasis on holistic approaches that take into account economic, ecological, and social aspects, promoting sustainability and responsible resource management.