wohnvoll tests new app at Luisenhof Bad Zwischenahn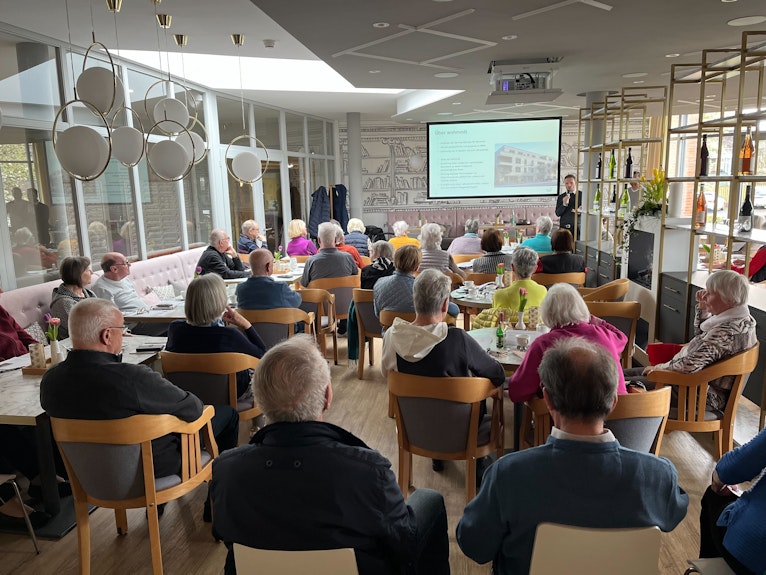 As part of the testing of their new app for the senior living sector, wohnvoll AG has gained an important cooperation partner. Since March of this year, the wohnvoll app has been tested in a real environment together with the employees and seniors from the Service Resort Luisenhof in Bad Zwischenahn – with initial successes.
A large number of residents have already registered and are using the app to sign up for events and for communication among themselves. Both the seniors and the staff have the opportunity to create posts in the newsfeed and share them with the entire team. This is used, for example, to ask other residents for help or when staff members announce repair work in the building. In addition, residents have access to an online marketplace, which is already being actively used. There are also plans to expand the app's functions to allow residents to report necessary repairs. These reports will then be converted into work orders within the app.
Regular feedback discussions with seniors and staff are aimed at collecting important insights into the effectiveness and acceptance of the wohnvoll app, which can then be used in future wohnvoll villages. "As a technology-driven company, we don't just want to develop our digital concepts for seniors, but also in collaboration with them," explains Georg Eichhorn, User Experience Lead at wohnvoll AG. "Through our cooperation with the seniors and experienced staff members from Luisenhof Bad Zwischenahn, we aim to make senior living more digital and accessible," he adds.
wohnvoll AG has now come a step closer to achieving this goal.