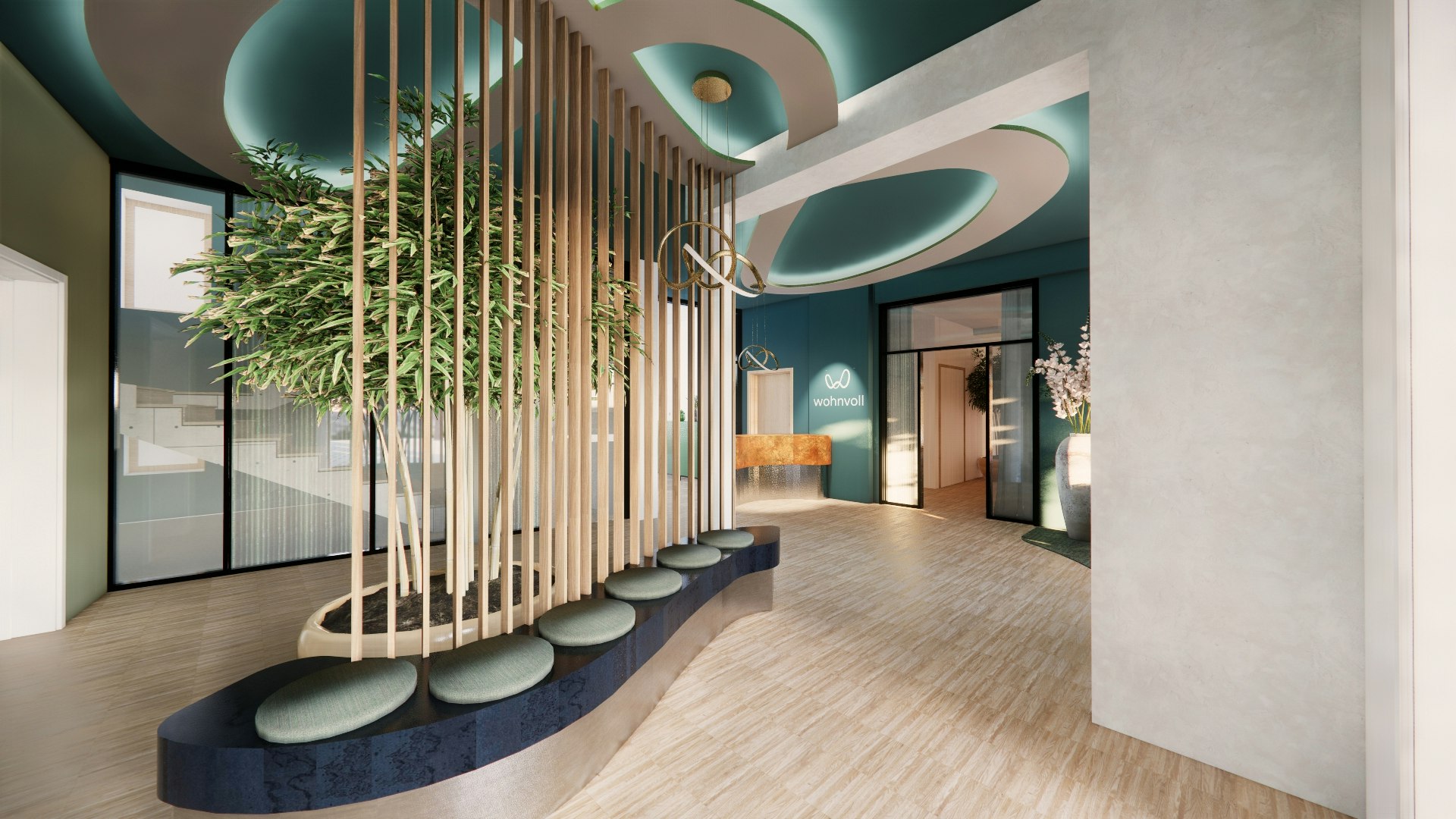 wohnvoll village Gerresheim
Coming soon!
Welcome to Gerresheim!
We are renovating our premises for you
Housing and Care
We offer modern assisted living with supportive care services, ensuring that an exciting and diverse daily life is never lacking.
Professional Team
The facility is managed by experienced team members from the wohnvoll team, who ensure that our residents receive the support they need at all times.
Leisure and Culture
Exciting events and exclusive services, such as an in-house hairdresser, a delicious restaurant, and a lush garden area are all part of our wohnvoll village
Experiencing Community
There's always something going on! Our wohnvoll app provides new communication opportunities for residents and staff.
Gerresheim
Picturesque neighborhood with a small-town feel
Our charming village is located in one of the historically most significant districts of Düsseldorf, boasting numerous landmarks. Surrounded by impressive natural and park landscapes, in close proximity, you'll find the St. Margareta Basilica and the historically preserved Gerresheimer Glassworks. Furthermore, our location offers a wide range of cultural and medical services within walking distance, as well as local eateries and diverse shopping opportunities. Feel free to use our interactive map and take a virtual stroll around!
Restaurant
Supermarket
Doctor
Public transport
Pedicure/Hairdressers
Make yourself at home
Sign up to receive information about the village Gerresheim.
bi-monthly updates
Unsubscribe at any time